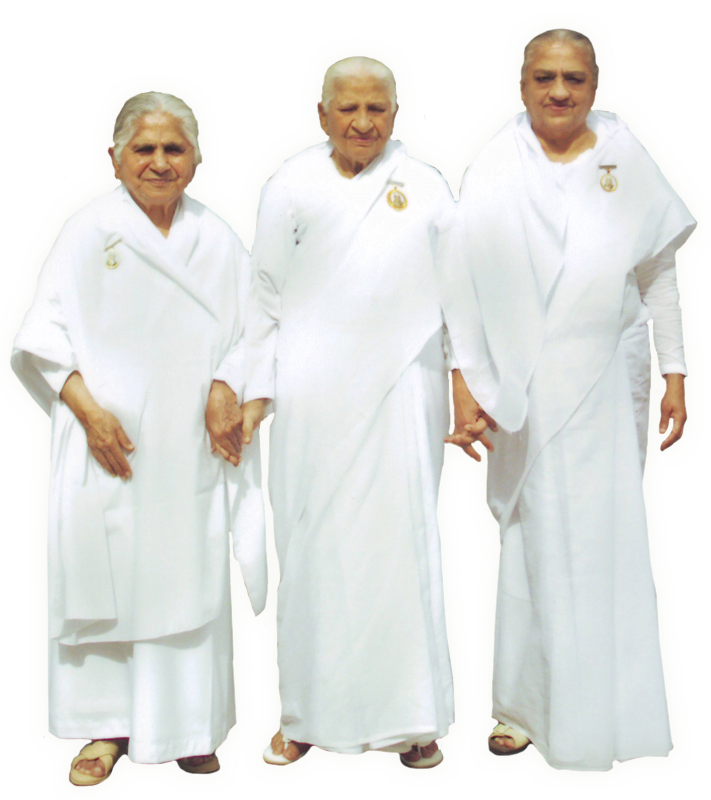 Brahma Kumaris is the largest spiritual university in the world.  More than 8,500 centers in over 115 countries.  More than 1 million students from all walks of life.
More than 50,000 trained, dedicated teachers.
The Brahma Kumaris administrative heads are female, ranging in ages 80-100 years old!  This brings a motherly touch to the organization.  Men play the critical role of "backbone" of the organization.
Brahma Kumaris Websites:
USA:           brahmakumaris.org/us
Global:       brahmakumaris.org
India:          brahmakumaris.com
BRAHMA KUMARIS
14333 Pavilion Point
Houston, TX 77083
(832) 379-8888
To support community service
Brahma Kumaris (USA) was established in Texas in 1977, and is a 501(c)(3) Texas nonprofit corporation.  (read more→)